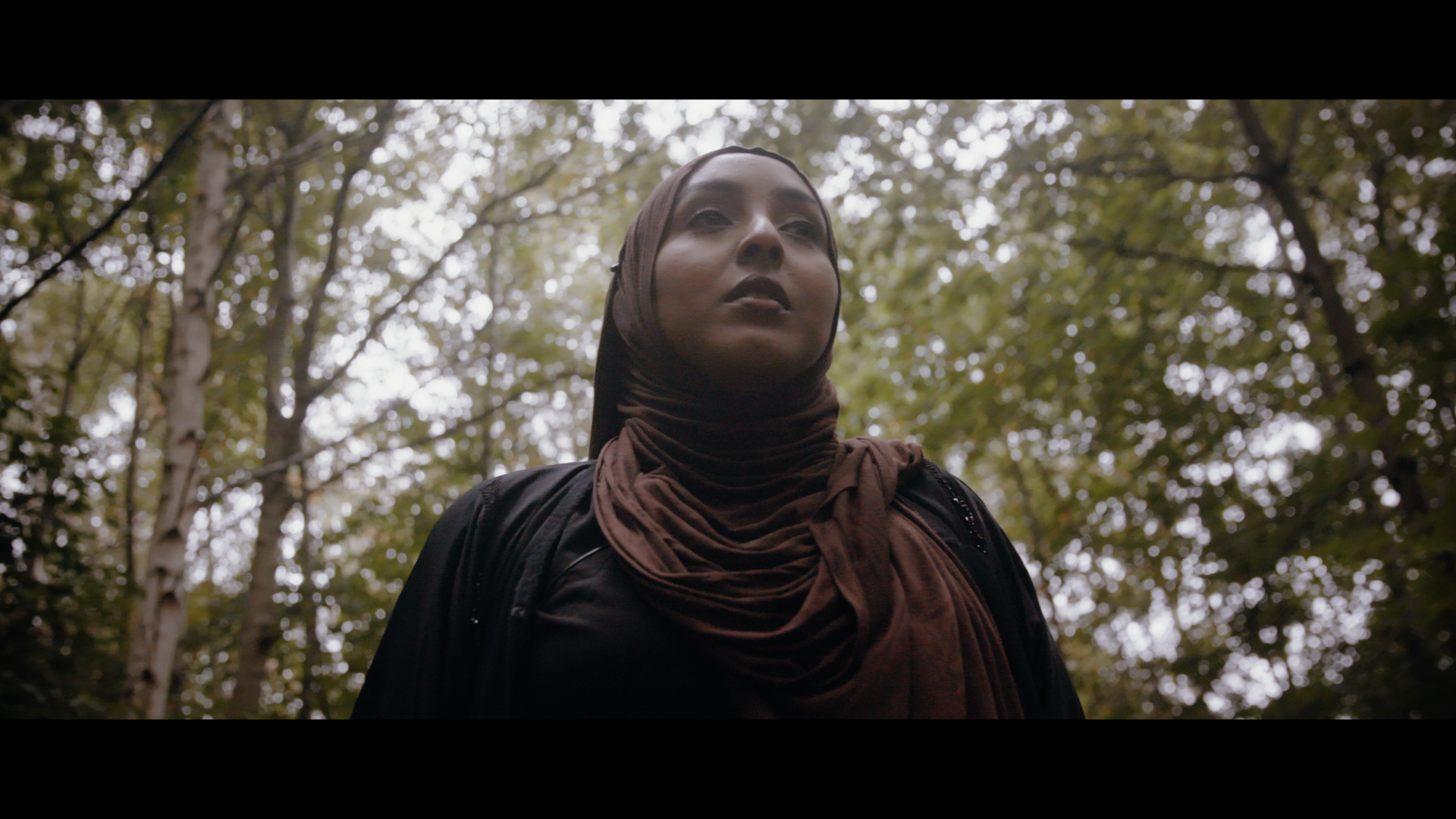 We are proud to announce the first screening of short films made by Sheffield's Diaspora Multimedia Hub (DMH) Summer Film School participants. Join us for this showcase of short films by local first-time filmmakers that explore themes of belonging, migration, health, community, and healing.
Supported as part of our DocFest Exchange, the Diaspora Multimedia Hub Summer Film School supports local first-time filmmakers from Sheffield's diasporic communities with the tools to create, author and tell their own stories - stories that are largely misrepresented or ignored.
Join us on Saturday 11 Dec at 14:25pm for a screening of these new films at the Showroom Cinema, Sheffield. We are very excited that the creators of these films will be joining us for a Q&A alongside the screening.
This screening is free, but we recommend booking tickets in advance. Click here to book.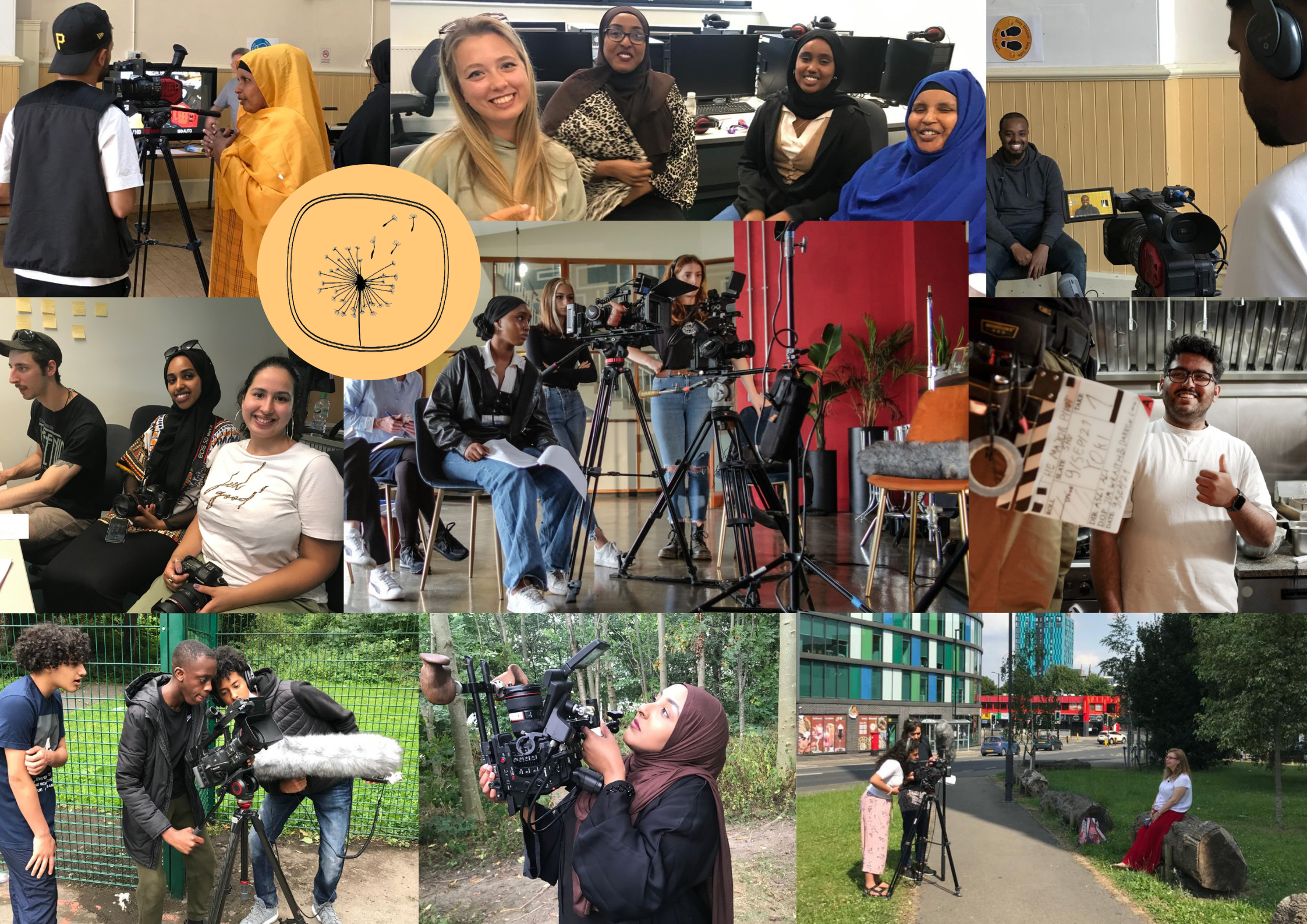 Programme includes:
Melanin
Aisha Ibrahim, Janet Nur, Safiya Nur, Zeinab Nur / 2020 
Melanin is a visual for Sile Sibanda's poem of the same name. This is the first film produced by DMH film school participants in 2019.
Lloyd's Story
Fahmie Sabran, Mohammed Ibrahim, Osei Gyansah, Sami Baghdadi and Yousuf Idris / 2020 
A short film about hope, resilience and men's mental health. Lloyd Samuels, Strategic Lead for Sheffield Youth, Neighbourhoods & Communities and BBC Sheffield radio presenter, explores finding a way through the childhood trauma he experienced as a result of racial oppression, family tragedy and gang exploitation.
Kumaad Tahay? (Who Are You?) 
Sofia Deria / 2020 
This project introduces Sarah, a twenty-five year old Northerner, digging through her catalogue of memories. In this scene, we are guided through a journey of womanhood and acceptance, as she eloquently retells a lesson learnt from her mother.
Untitled
Anisa Nuh-Ali / 2020 
An insight into the lives of a Somali woman, living and working in Spital Hill, Sheffield. This short captures and explores oral histories, migration and community through care.
Liminal
Salma Lynch, Darshan Gajjar / 2020 
A poetry film made up of the poet's core memories. Memories (if extracted) would leave them a different person. Themes of being an outsider, inner conflict and multiple consciousnesses' are at the heart of this work.
Victoria Street
DMH and SHU film students' collaboration / 2020 
Victoria Street is a poetry film about community in Broomhall with Sheffield Poet Laureate Warda Yassin.
Kaleidoscope
Marina Schirone / 2021 
Displacement is a multi-faceted colourful kaleidoscope, ever-changing in the eyes of those who look at it. Like our identities, when scattered through the journey of life, tainted by prejudice, ignorance, stigma. This is Steve's journey, one of the many he had to embark into, navigating the dark and rowdy waters of race and identity, trying to come to terms with who he was and who is becoming, making sense of the gap between the two halves of a man, to finally find his place in this world.
Dur Dur
Mohamed Ali / 2021 
Above a store, a few men and women came together to build a place for young Somalis to learn, grow and share a place to belong.
Introspection 
Najma Heybe / 2021 
A poetry film that explores the filmmaker's feeling of calm in nature. A walk to reflect and reconnect with herself. To make sense of what is going on in her life and the world around her.
The Major Pivot
Asli Ali / 2021 
This documentary explores the emotions behind Jay's major decision to change from following in his father's footsteps to ultimately doing something different.
View the event programme guide here.
The Diaspora Multimedia Hub (DMH) is a creative collaboration between ISRAAC Community Centre, Eryal TV and Sheffield Hallam University. The DMH Summer Film School is supported by Sheffield DocFest and the Wellcome Trust as part of the DocFest Exchange.
Image credits:
1. Introspection by Najma Heybe, 2021
2. Diaspora Multimedia Hub: Behind the scenes