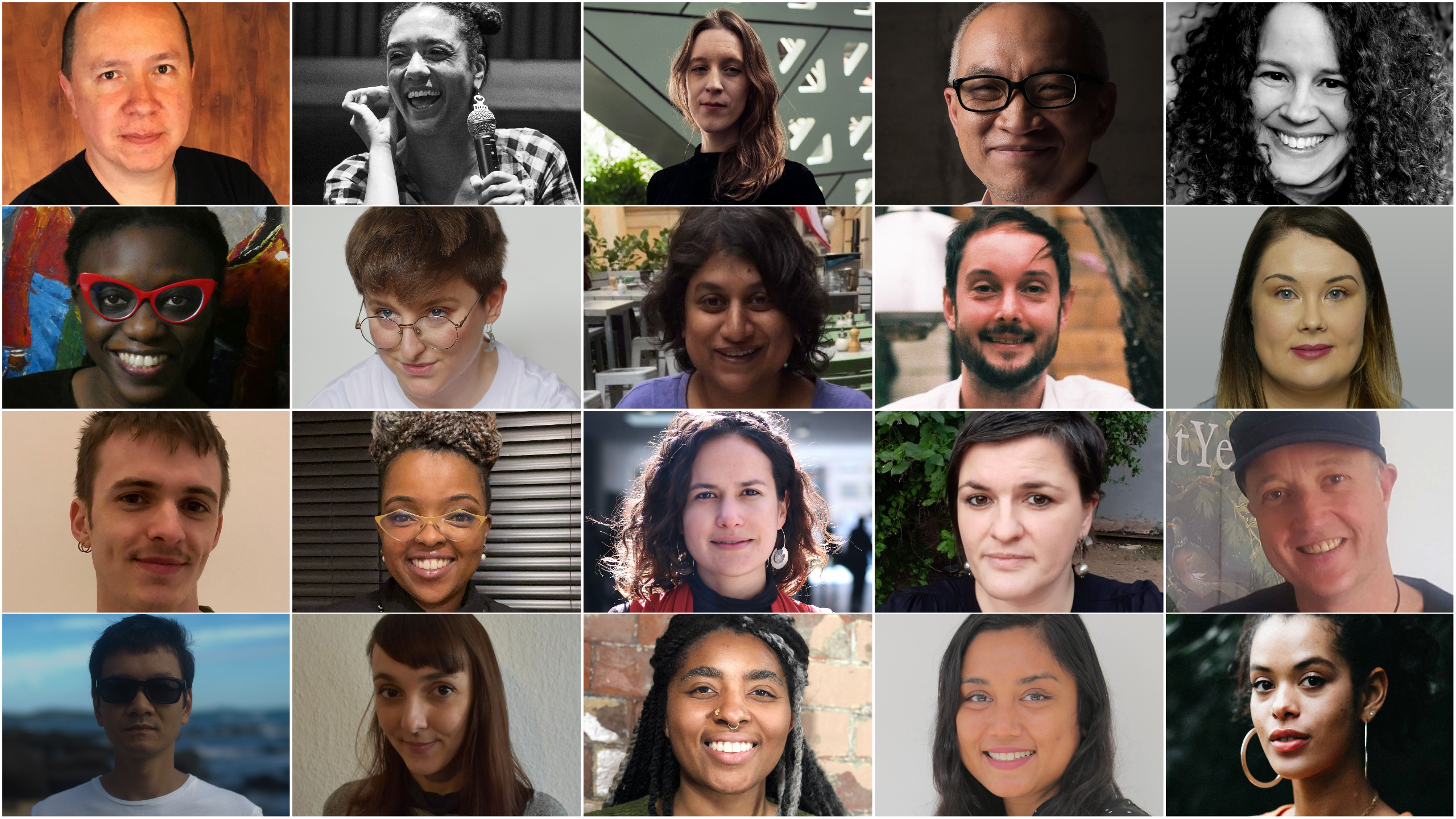 We are thrilled to announce our Film Programme Team as well as our team of Programme Consultants and Advisers, who will be selecting films for this year's edition, set to take place 14-19 June 2023.
Raul Niño Zambrano leads our programming team in the newly elevated role of Acting Creative Director, after joining the festival in 2022 as Head of Film Programmes; he is supported by Film Programme Producer, Mita Suri, who has been with the festival since 2019 and Short Film and Community Programmer, Jamie Allan, who returns to our programming team for the third year running. We also welcome a team of 5 Programme Consultants and 15 Programme Advisers, whose expertise and perspective spans the full spectrum of the documentary industry.
"Ahead of our final submission deadline (3 March), we are delighted to share the names of the team of programme consultants and advisers that are taking care of the film entry submissions for this year's festival edition. 
We are very proud of the different perspectives, ages, backgrounds and expertises of this amazing team and together we will curate the film programme of our 30th edition celebrating the whole breadth of the documentary genre." 
– Raul Niño Zambrano, Acting Creative Director
Meet our Film Programme Team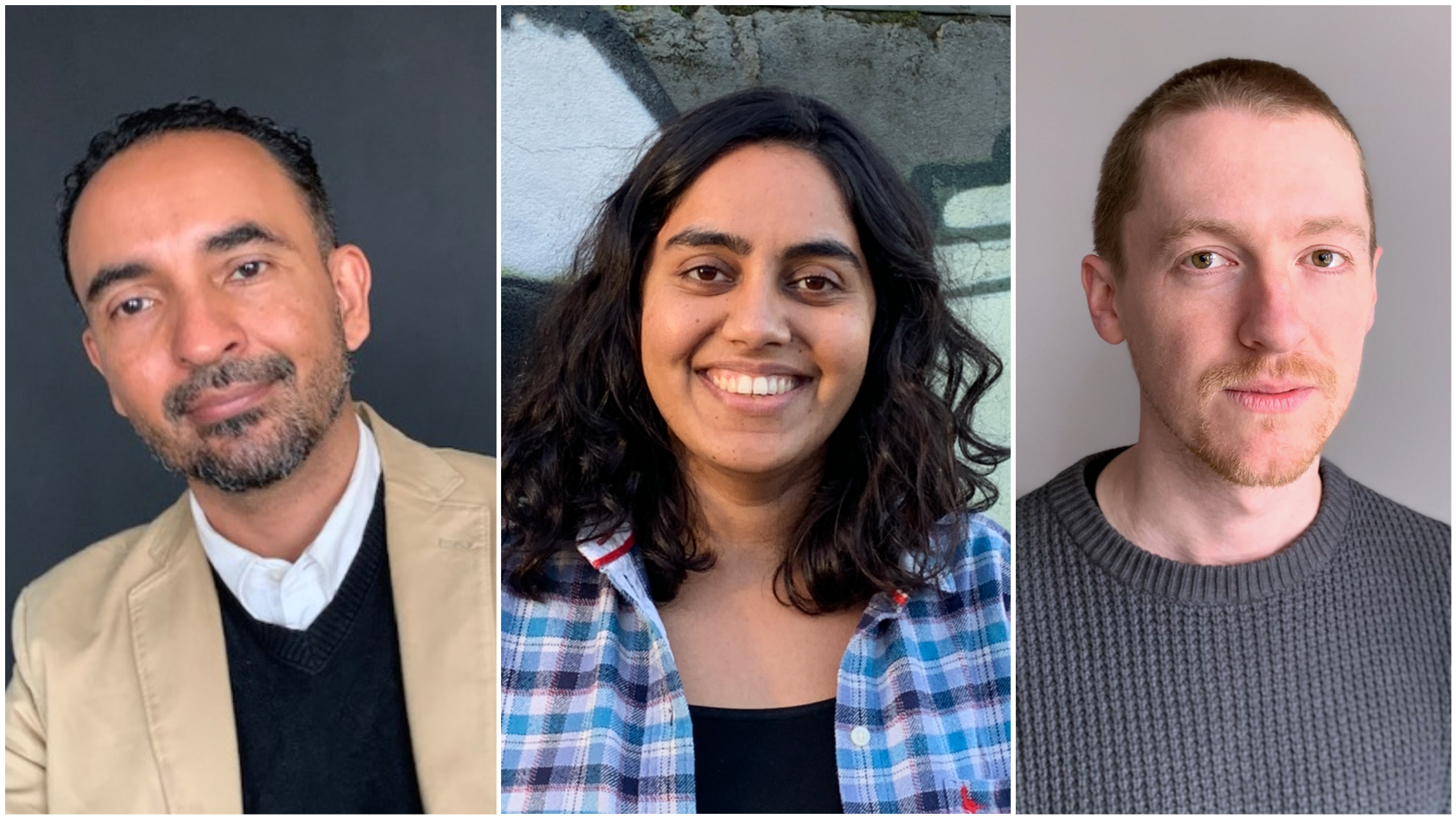 Raul Niño Zambrano - (he/him)
Acting Creative Director
Raul Niño Zambrano was previously Senior Programmer at IDFA (International Documentary Festival Amsterdam) where he started as a programmer in 2008. During his tenure at IDFA, Raul conducted a ground-breaking study on the position of women within the documentary world The Female Gaze (2014) and initiated the IDFA Queer Day (2013, ongoing). In addition to being a lead programmer on the overall selection, he curated such programmes as Emerging Voices from Southeast Asia, and Cinema do Brasil. He has participated in many international festivals as a juror (Hot Docs, DocPoint, Guanajuato International Film Festival) and as an expert/tutor (DocMontevideo, FESPACO, Brasil CineMundi, If/Then Shorts Global Pitch, Guadalajara Doculab). Raul followed his true passion for documentary film, studying Media and Culture at the University of Amsterdam, after working in the Netherlands as an engineer specialising in wind energy.
Mita Suri - (she/her)
Film Programme Producer
With a background in community cinema exhibition, Mita Suri started working at Sheffield DocFest as a volunteer, then supported the DocCircuit tour as a Distribution Trainee, moving on to be the Film Programme Coordinator and now the Film Programme Producer, supervising the delivery of the Film Programme for the festival. She is primarily responsible for the external contacts including filmmakers, national film institutes and distributors, managing the submissions process, running the Youth Jury Programme and coordinating DocFest's year-round activity outside of the festival. She was a programmer for the 2021 Sheffield DocFest Northern Focus film strand.
Jamie Allan - (he/him)
Short Film and Community Programmer
Jamie joined Sheffield DocFest in 2021 as the Curator of the DocFest Exchange and now heads up the festival's short film programme. With a background in community cinema and documentary filmmaking, he is passionate about how collective filmmaking practices and transdisciplinary collaboration can create space for alternative forms of storytelling and exhibition. He has a Masters in Documentary Film Directing from the DocNomads itinerant film school in Lisbon, Budapest and Brussels, and a Post-Masters in Collective Practices from the Royal Institute of Art, Stockholm. Since 2017 Jamie has been part of Cinecaravan – a mobile cinema project which hosts filmmaking workshops and screens short documentaries in socially and geographically remote communities across Europe. Jamie also co-curates the annual HOME Artist Film Weekender festival at HOME, Manchester's centre for contemporary art, theatre and film.
 
Meet our Programme Consultants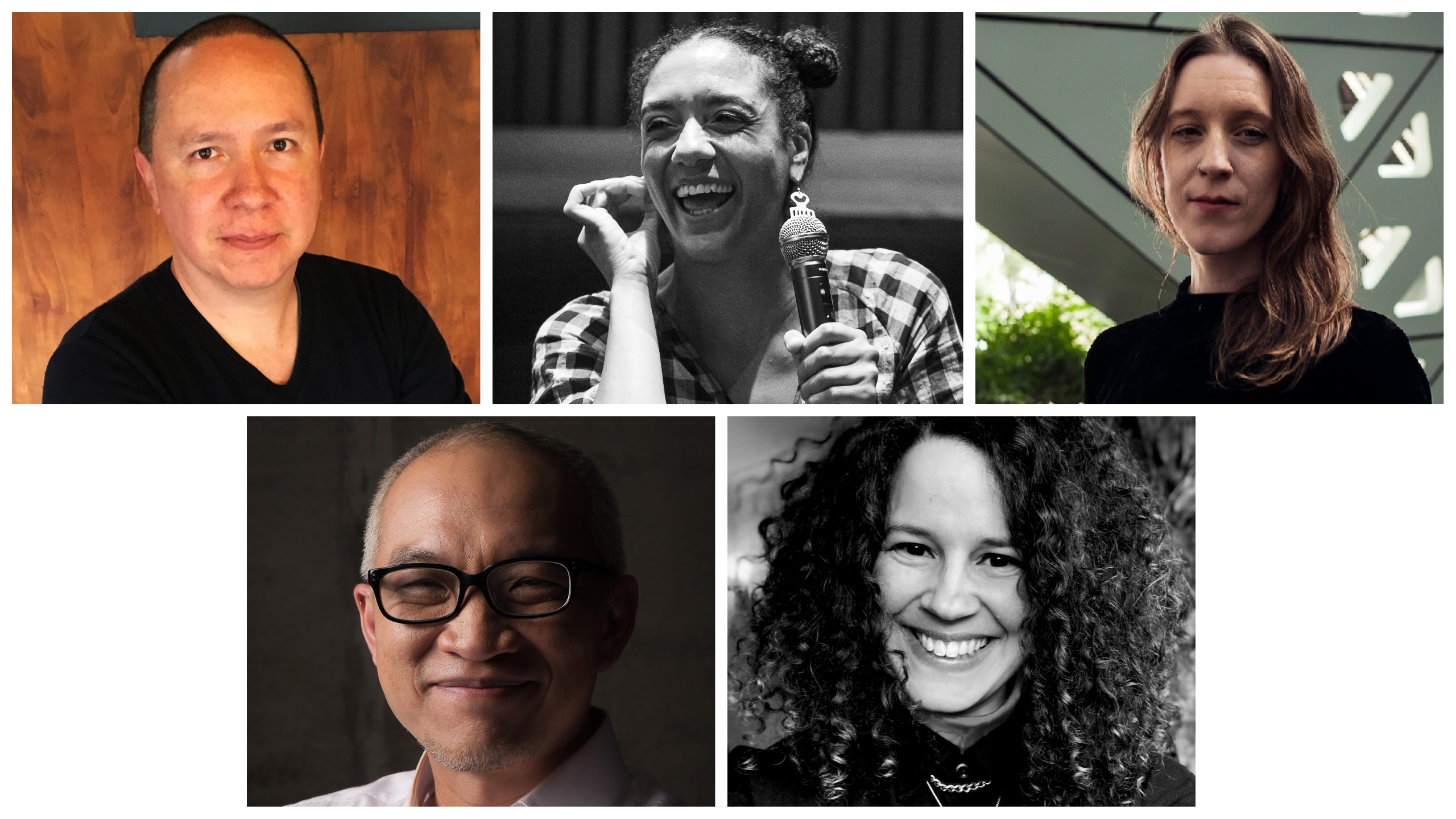 Alfredo Mora Manzano - (he/him)
Ecuadorian documentary film producer, programmer, and writer. Alfredo has produced the feature documentaries Abuelos by Carla Valencia (nominated for Best First Feature at IDFA), Territorio by Alexandra Cuesta (FIDMarseille), La Bisabuela Tiene Alzheimer (DOCTV), and The Beach of Enchaquirados (IDFA International Competition), both by Iván Mora Manzano. Until 2020, he was the Executive Director of EDOC (Encounters of the Other Cinema), the longest-running and most prestigious film festival in Ecuador. He lives in Quito, where he currently produces documentary projects for La República Invisible, the production company he co-founded with his brother, feature film director Iván Mora Manzano, and producer Isabel Carrasco.
Carmen Thompson - (she/her)
Carmen is a programmer, curator and creative producer based in Edinburgh. Her interests centre around cinema from the African continent and the Black diaspora, perhaps most specifically at their intersections with non-fiction storytelling. She currently works as cultural curator and programmer for award-winning exhibitors We Are Parable, as a programming consultant Red Sea International Film Festival and as producer for international sales & distribution company Aya Films. Carmen also sits on the boards of British Independent Film Awards (BIFA) and Glasgow Film, and is chair of the board of Document International Human Rights Film Festival. www.carmenthompson.co.uk
Chloë Roddick - (she/her)
Chloë has been a film programmer and writer for nearly 15 years. Currently based in Mexico City she is a Senior Programmer for the Morelia International Film Festival (FICM), where she works on both international and Mexican cinema strands. She is also currently Head of Mexican Documentary for that Festival. Between 2019 and 2021 she was the Director of Programming for the Tulum International Film Festival (FICTU). She is a programme consultant for Sheffield DocFest and watches docs for Ambulante and SXSW.  
She writes about film for Sight & Sound, and also curates and assists on programmes of Mexican cinema for festivals and institutions like Il Cinema Ritrovato, the BFI, MoMA and the Cinémathèque française, among others.
John Badalu - (he/him)
John Badalu has been working in the film industry for over 20 years. Badalu has worked as a Festival Delegate and Programmer for festivals such as Berlin, Shanghai and Tallinn International Film Festival between 2011 to 2019. He co-founded numerous film festivals back home in Indonesia including Q! Film Festival., a festival that opened dialogues on LGBTQ+ and Human Rights issues. Badalu is also an independent producer with films that have premiered in Sundance, Locarno, Rotterdam and Busan. The last 3 short films that he produced and co-produced have screened at Berlin (The Men Who Wait by Truong Minh Quy, Vietnam/France), Winterthur Short Film Festival (Late Blooming In A Lonely Summer Day by Sein Lyan Tun, Myanmar) and Makassar Is A City For Football Fans by Khozy Rizal, Indonesia/France).
Naziha Karima Arebi - (she/her)
Naziha is a BAFTA nominated British-Libyan artist and filmmaker working at the intersection of art and activism - drawn to stories centering identity, class and collective power. 
Naziha has produced and shot multiple features and shorts for both Cinema, TV and NGO's -  platformed by Mubi, Criterion Channel, Rai Cinema, ARTE, Aljazeera, The Guardian, BBC and Tenk, amongst others and screened at 100's of festivals including TIFF, BFI LFF, IDFA, CPHDOX, BlackStar, Ajyal, Hot Docs etc. Naziha is a Sundance Edit Lab fellow, Hot Docs Blue Ice alumni, co-founder of HuNa Productions and Rawiyat Collective and part of Lumières D'Afriques. Her artwork, photography and writing has also been published both extensively in print and exhibited globally. Adjacent to art and filmmaking, Naziha also works as a mentor, programmer and cultural facilitator, alongside a love of growing, gardening and exploring creative sustainable solutions related to food sovereignty and land rights.
Meet our Programme Advisers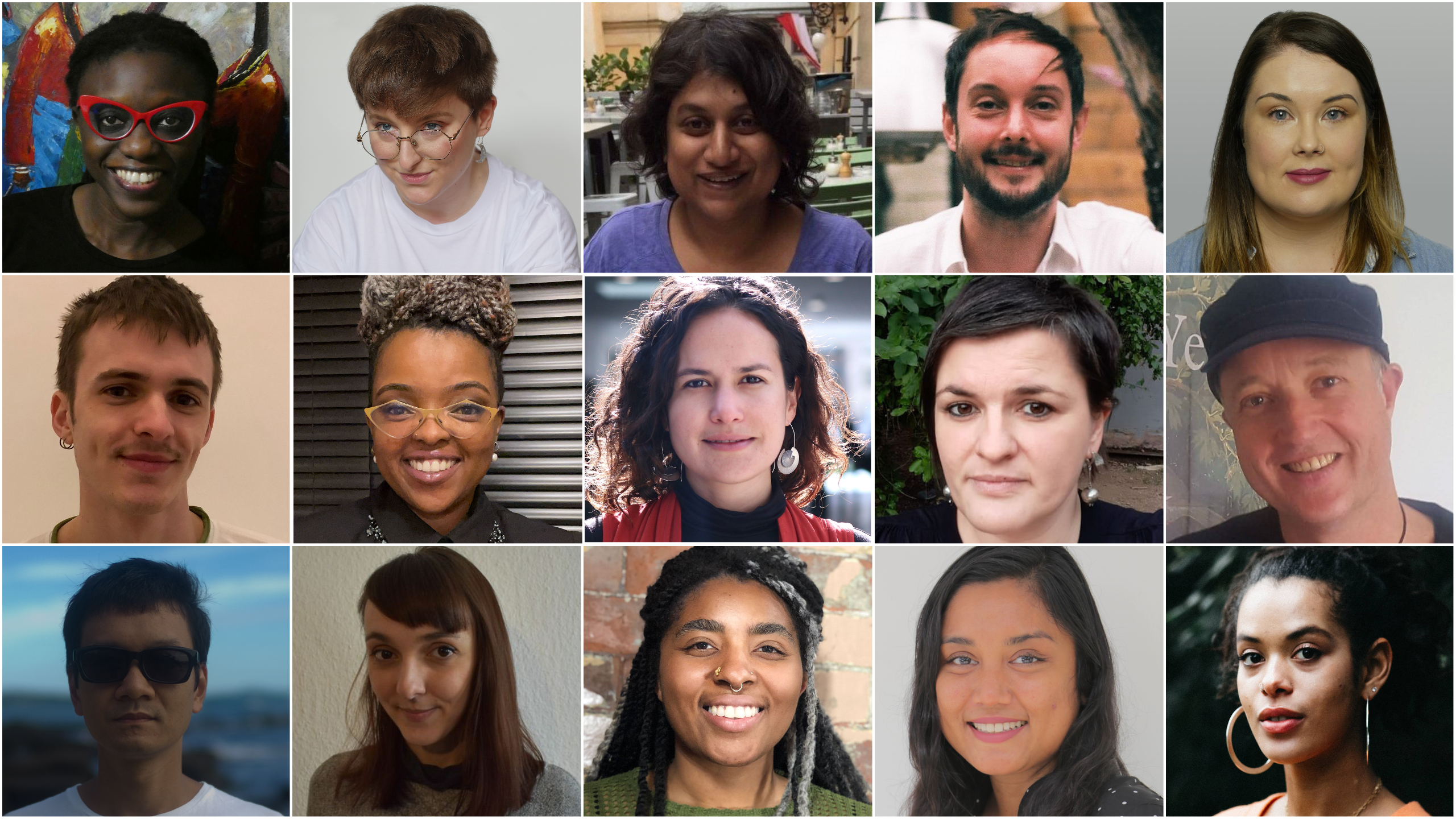 Aderinsola Ajao - (she/her)
Aderinsola Ajao is an arts manager and journalist based in Lagos, Nigeria. Her writing has appeared in publications including Chimurenga, Africiné, Awotele, Notebook, Glänta, The Sun, La Furia Umana and The Hollywood Reporter. She was previously Program Officer at Goethe-Institut Nigeria, and is currently Program Manager for West/Central Africa at the Johannesburg office of Pro Helvetia - the Swiss Arts Council. Aderinsola has participated in the Fespaco/Africiné Critics' Workshop; the Berlinale and Durban Talents Press; CICAE's Arthouse Cinema Management Training, and the Southern Africa – Locarno Industry Academy. She was on film juries at DOK Leipzig, Márgenes Film Festival, Film Africa, and CPH:DOX. Aderinsola is also the founder and curator of Screen Out Loud, an independent cinema programme, organized in partnership with Alliance Française Lagos.
Clodagh Chapman - (she/her)
Clodagh Chapman is a writer, director and programmer working across film and theatre. She has previously been part of the programming teams on Sheffield DocFest and BFI Future Film Festival, run sold-out events for BFI London Film Festival and HOME Manchester, and had new film writing commissioned by Open City DocFest. She is currently a reader for the Bush Theatre, and a freelance consultant for BFI Flare. As a writer-director, her work has played in competition at BAFTA-qualifying festivals worldwide, and received critical acclaim in The Guardian and Mslexia. She is currently developing new work with Film Hub North, Box of Tricks, and Rope Ladder Fiction. Clodagh holds an MA (Distinction) from the Royal Central School of Speech & Drama, and has previously been selected for talent development with the Young Vic and Film London.
Deepthi Pendurty - (she/her)
Deepthi was the festival manager for Dharamshala IFF from 2018 until 2022 and oversaw various aspects of the festival including operations, partnerships, programming, submissions process and building the year round programme. She is currently managing and building programmes that provide project accelerators, support and development resources for ProducerLAND at The Storiculture Company in Goa. Deepthi has over 9 years of experience in television programming & production in Hyderabad and Mumbai, and is the co-founder of Hyderabad Children's Theatre Festival. She has a Masters in Communication from the University of Hyderabad.
Edwin Mingard - (he/him)
Edwin Mingard is a visual artist, filmmaker and curator. He has founded several organisations at the intersection of film and social change including Deptford Cinema (London) and Satellite, an artist-led production company and commissioner. He is a Curatorial Advisor for SIDE Gallery (Newcastle Upon Tyne), and a Special Advisor for the Independent Film Trust. Edwin was a 2020 Bloomberg New Contemporary, and longlisted for the 2021 Aesthetica Art Prize. His latest film, H Is For Hostile Environment, was premiered by Chisenhale Gallery in 2022 and is currently in festivals. He is currently developing a new feature length film. 
Hannah McHaffie - (she/her)
Hannah McHaffie is a Film Exhibition Freelancer based in Sheffield. She is the Marketing and Operations Coordinator at Live Cinema UK, working on bringing bespoke cinematic live experiences to audiences across Yorkshire, the UK and beyond. Hannah has previously coordinated the national marketing campaigns for the BFI's Blockbuster Musicals and Japan seasons. Hannah was previously Film Programme Coordinator at Sheffield DocFest and is excited to be returning to work with the festival as a Programme Adviser for 2022.
Harry Kalfayan - (he/him)
Harry Kalfayan is a film programmer and editor from London, returning as a programme adviser to DocFest in 2023. He has worked across documentary development, production and post-production at Little Dot Studios, Al Jazeera and Silverfish Films, and has curated documentary programmes at the Barbican Centre and at Autograph ABP as part of Opensources. Harry currently works at Channel 4 on their longform distribution strategy and sits on the Board of Trustees at the Independent Cinema Office.
 
Lesedi Oluko Moche - (she/her)
Lesedi Oluko Moche is a film festival programmer, creative producer and documentary film advisor. 
Maria Paula Lorgia - (she/her)
María Paula Lorgia is a researcher and curator of film and visual arts, she holds a Master of Arts in Media Studies with an emphasis in Documentary Studies from The New School University in New York City. She currently works as a professor at the Faculty of Arts and Humanities of the Universidad de los Andes and as a programme adviser for Sheffield DocFest. She worked for eight years at the Cinemateca de Bogotá, Colombia, as head programmer, where she programmed  retrospectives of authors such as Barbara Hammer, Apichatpong Weerasethakul, Roberto Minervini, Sarah Maldoror, Monika Treut, Luis Ospina among others. She has been part of the jury for the Teddy Award at the Berlinale-Berlin International Film Festival, the Dortmund Women's Film Festival in Germany, the Ceará de Fortaleza Ibero-American Film Festival and Festival Internacional de Cinema de João Pessoa in Brasil, Proimagenes Colombia and the Audiovisual,  Ministry of Culture in Colombia, among others.
Mariana Hristova - (she/her)
Mariana Hristova a Bulgarian film critic, cultural journalist and programmer, with a special interest in the cinema of the Balkan countries and Eastern Europe as well as avant-garde, amateur and underrepresented cinema. She is a regular contributor to Cineuropa, Talking Shorts, East European Film Bulletin and Filmsociety.bg, holder of the Balkan film website Altcine.com's film critic award, and member of FIPRESCI. She currently lives in Barcelona, Spain where she programs for various festivals and institutions. She also works as an indexer at FIAF - the International Federation of film archives.
Martijn te Pas - (he/him)
Martijn te Pas was previously Head of the Programme Department and Senior Programmer at IDFA (International Documentary Film Festival Amsterdam) 2000 – 2019. Whilst at IDFA, he advised for the IDFA Bertha Fund and read projects for the IDFA Forum. He was also an adviser at the Dutch Mediafund, providing grants to encourage the development and production of cultural radio and television programs in the Netherlands. In 2020, he was a Guest Documentary Programmer at Nordisk Panorama.
He is an EAVE and Sources 2 alumnus, and has written for Business Doc Europe. He runs a documentary consultancy, e u R O P E doconsultancy from Stockholm and is currently a programmer and festival adviser of MIRAGE festival in Oslo.
 
Nguyễn Quốc Thành (Thành) - (he/him)
Nguyễn Quốc Thành works as artist, curator, he is co-founding member of Nhà Sàn Collective and its curator board member. In 2013, he founded Queer Forever! festival which has become an on-going project, a pop-up cinema, book and zine workshop, kitchen, space of queer gathering, listening and watching, and loving. He participated in performance art festivals, exhibitions, conferences, community projects in Germany, Poland, Vietnam, as well as in other countries and online. His latest project is called ưhưh22, which is a part of Nhà Sàn Collective's works for documentafifteen in Kassel, Germany in 2022.
Rachel Pronger - (she/her)
Rachel Pronger is a curator, writer and producer. She began her career working for the BFI London Film Festival and Picturehouse Cinemas, before moving into programming roles at Alchemy Film & Arts, Tyneside Cinema and Aesthetica Short Film Festival. As co-founder of feminist film collective Invisible Women she has co-curated programmes and delivered events for partners such as the BFI Southbank, Cinema Rediscovered, Eye Filmmuseum Amsterdam, BalkanCanKino Athens, HOME Manchester and Glasgow Film Theatre. Her writing has been published by outlets including Sight & Sound, The Guardian, MUBI Notebook, Art Monthly and BBC Culture. She also regularly chairs Q&As, panels and workshops centred on feminism, archiving and film history. In addition, she works as a script editor and is currently developing her first short film projects as a producer. Originally from Bradford, West Yorkshire, Rachel currently divides her time between the UK and Berlin.
Toni Lee - (they/them)
Toni Lee is a programmer, filmmaker and impact producer based in Leeds. They are part of the organising team at the annual Leeds Queer Film Festival and have previously worked at Journey's Festival International, on a dedicated programme of films made by and with Asylum Seeker and Refugee Filmmakers. Their film work is concerned with the idea of Queer identity and expression, as well as forming a dedicated Film Unit on organising and social liberation in West Yorkshire. Toni works as an Impact Producer at Reclaim the Frame supporting the work of filmmakers from marginalised genders and their fullest expression through meaningful community engagement. 
Varadila Nurdin - (she/her)
Varadila is a specialist in documentary project development and film financing forum management. She was a Program Director for Docs by the Sea, a documentary incubator and pitching forum for Southeast Asian documentaries held annually in Indonesia. In addition, she has years of experience in film curation and programming through her works with Jakarta International Film Festival, minikino, and Erasmusindocs. She has served as a member of the selection committee, panel speaker, moderator, pitch trainer, and juror for international and regional film festivals including Sheffield DocFest, Open City Documentary Festival, Nordisk Panorama Forum, Festival Film Dokumenter Yogyakarta, and Luang Prabang Film Festival.
Zinha Morgan-Bennett - (she/her)
Emma Morgan-Bennett, professionally known as Zinha, is a native New Yorker living in London. After encountering documentaries through her undergraduate studies in anthropology, she has embarked on a career as a director who films stories surrounding race, reproduction, and apocalypse via nonfiction and fiction narratives.
An activist, scholar, and filmmaker, Zinha recently directed Mama, Mama I'm Through, a 20-minute documentary about Black women, the Black Lives Matter movement, and their potential motherhood (2022; Rhode Island Film Festival, Tallgrass Film Festival; and Barnes Film Festival); she was named a 2022 AR Talent artist for Sheffield DocFest, a Birmingham Open Media Resident '22/23, and a Future of Film grantee '22/23. In her spare time, Zinha has been trained as a doula since the age of 20 and has assisted five incredible mothers (and counting!) through their pregnancies.
Our late and final entry deadline for Film Programme submissions is Friday 3 March, 12 noon GMT. Click here to find out more.