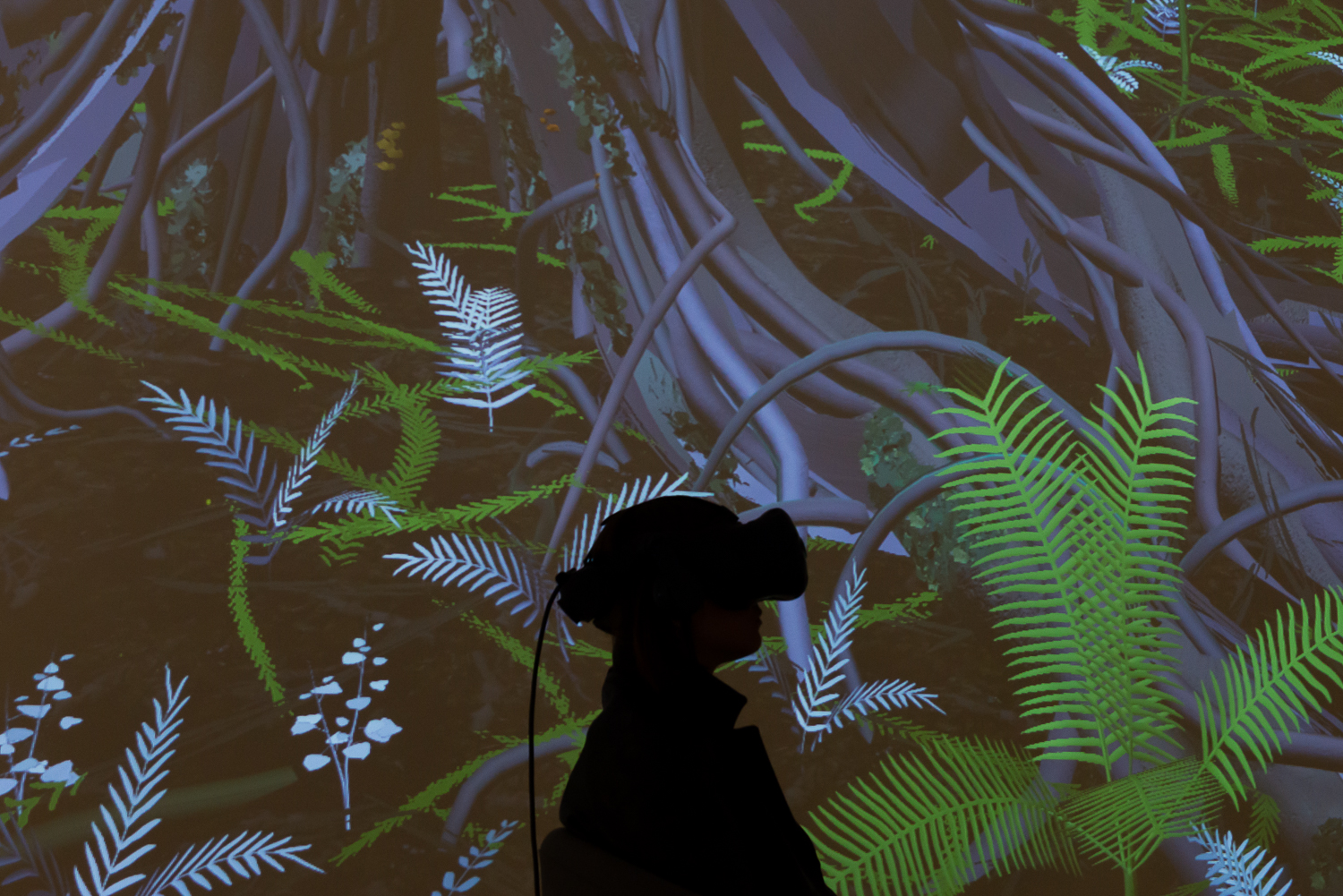 You can continue to enjoy our Alternate Realities Exhibition at Site Gallery, until Sunday 24 July. Experience a range of works that are currently leading the field of experimental documentary making, and that speak to this year's theme of ReConnection – exploring how both the digital and the physical can connect us.
Our Alternate Realities programme combines advances in technology with creativity and imagination to find new ways of exploring non-fiction. Alternate Realities is supported by funding from Arts Council England.
Exhibition Opening Times:
Tuesday - Saturday, 11:00 - 18:00
Sunday 11:00 - 16:00
Free entry.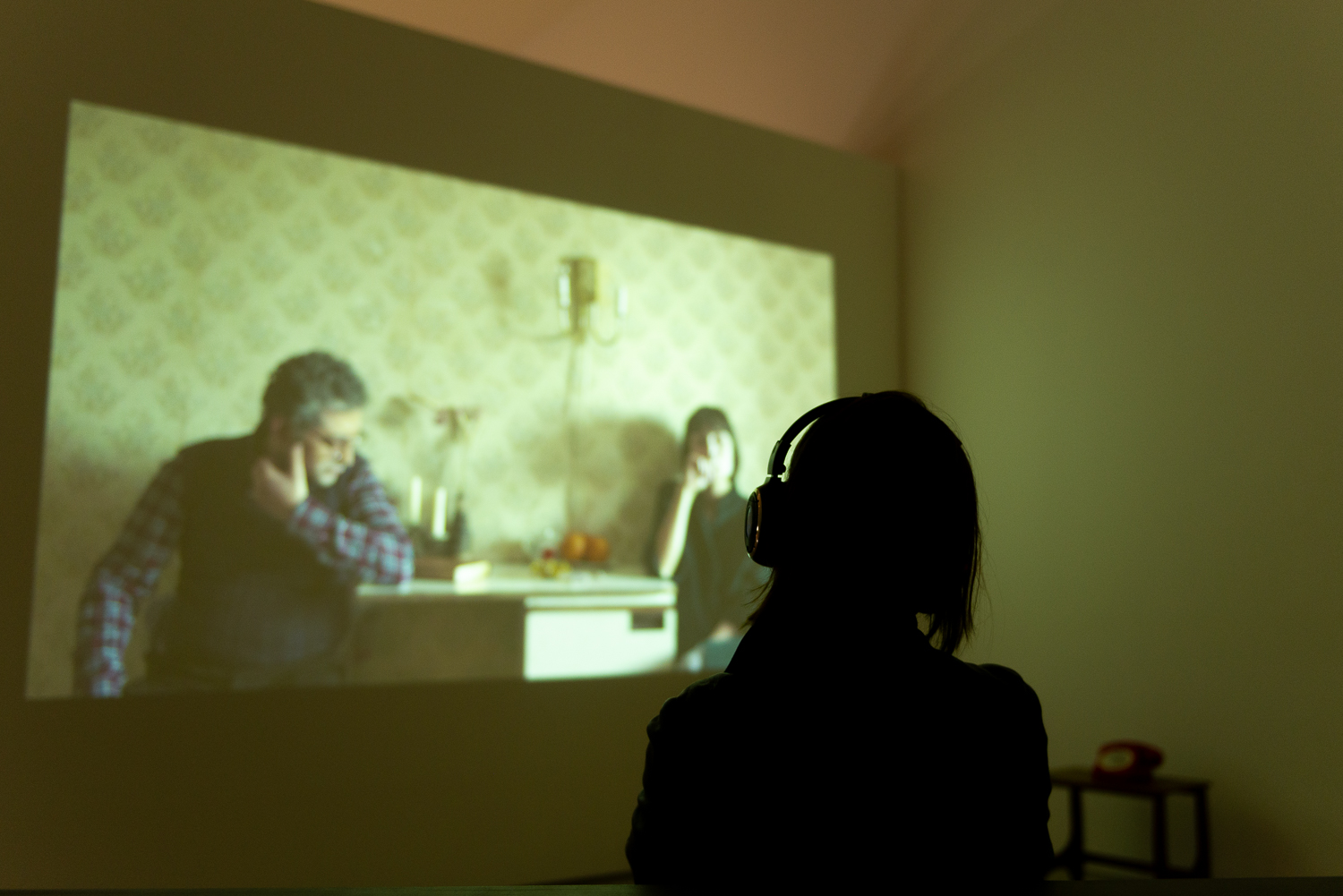 The Works
A quest for friendship with a humanoid turned into a rabbit-hole of questions regarding the future, at the intersection of technology, race, gender and social equity.
Ukrainian artist collective Photinus Studio created an online performance where all participants become one malleable body and documented it in video.
From sheltering in bunkers to travelling across Europe as refugees, TikTok has been appropriated to chronicle and explain the horror of the Ukraine war.
A film by the legendary cinema studio KyivNaukFilm, which popularized complex science concepts, and the explanation of what cybernetics is, not just as a "science, but also as a certain position, attitude to the world.
Safe Space, Mirelle Borra
Moving Image, 10mins
A film illustrating the digital and physical resistance of ballroom cultures over the last thirty years showing their plight and resilience.
Santa Barbara, Diana Markosian – Winner of our 2022 Alternate Realities Audience Award, supported by The 5Gs
Moving Image and Installation,15 mins
Inspired by the artist's mother, who travelled to the US in search of the American Dream, this single-screen work is an exploration of sacrifice and aspiration.
An interactive audio story told through the customer service line of a deeply dysfunctional toy company. To try out KidzWorks call 0114 696 6636 from a UK number.
Through the voices of people who experienced the 2018 ballistic missile alert in Hawai'i, this VR experience explores the real and imminent threat of nuclear weapons.
ROZSYPNE, Nienke Huitenga, Lisa Weeda
Virtual Reality, 13mins
A VR piece set in east Ukraine in 2014, where war raged - elderly Nina tries to preserve her everyday life in her small village, Rozspyne.
Gondwana, Ben J Andrews, Emma Roberts
Virtual Reality, 15mins
This VR project allows you to roam through Australia's ancient Daintree rainforest as it simulates 100 year of climate change impact.
OnlyBans, Lena Chen
Game, 5mins
A digital game that critically examines the online policing of sex workers and marginalised bodies. Click here to play OnlyBans.
Ravi and Emma, Kylie Boltin, Ella Rubeli
Interactive Documentary, 15mins
A world-first webdoc experience that celebrates diversity and inclusiveness through humour and a unique take on love. Click here to play Ravi and Emma.
after HOURS, Bahiyya Khan, Claire Meekel
Game, 30mins
A full-motion video game that allows players a glimpse into the life of someone with borderline personality disorder.
AMERICA
Moving Image, 30mins
This 'guerrilla' newsreel documentary portrays reactions to the Vietnam by anti-war teenagers and African American militants, who talk tough and battle the police.
This installation represents the three-sided cooperative football game that was played during Sheffield DocFest 2022
Image Credits
Image 1: Gondwana Installation, Sheffield DocFest 2022 - image courtesy of Batara Indra Soepraba
Image 2: Santa Barbara Installation, Sheffield DocFest 2022 - image courtesy of Batara Indra Soepraba