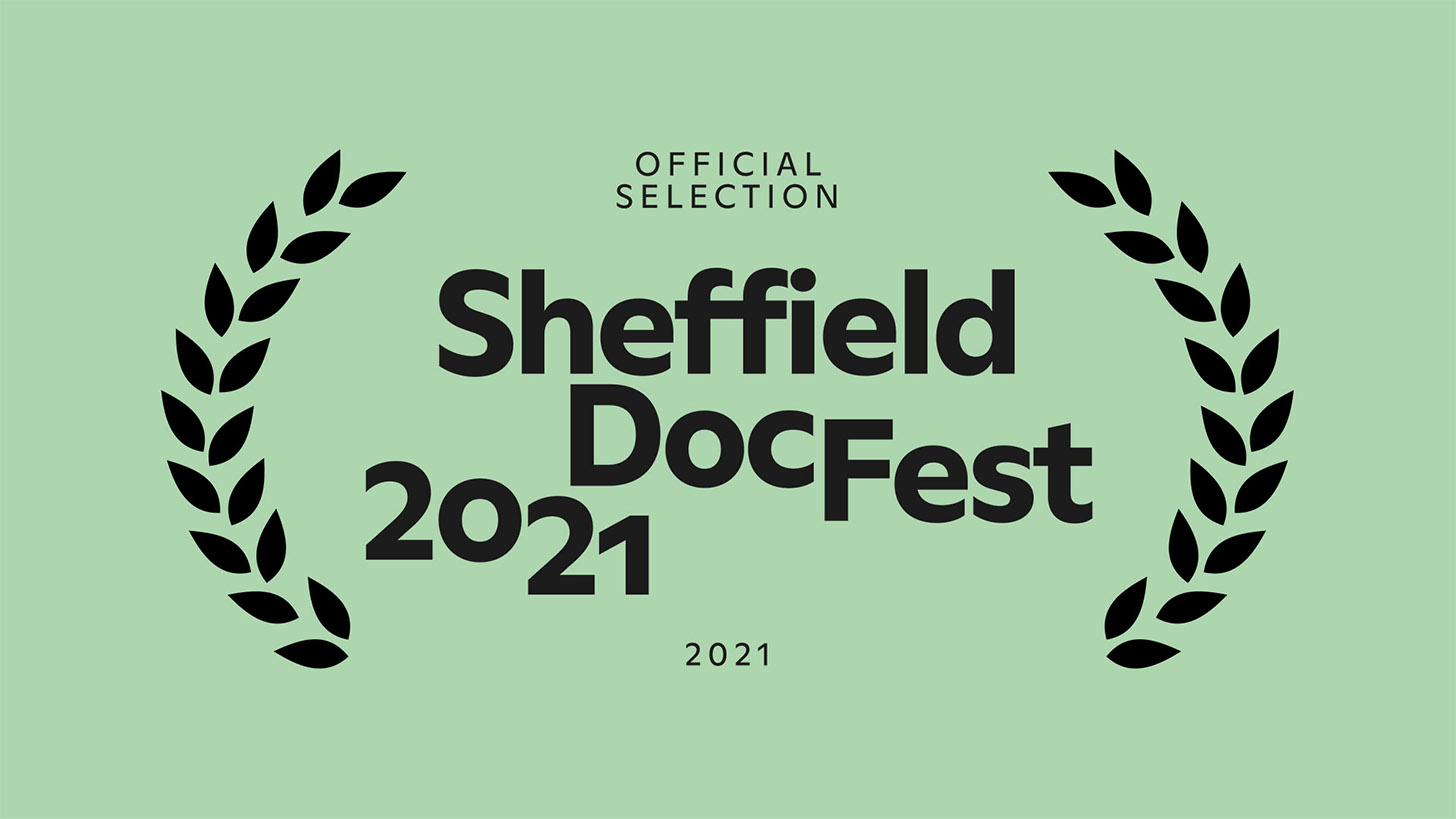 We are delighted to announce the award winners for the 28th edition of Sheffield DocFest.
Nine awards were announced for 2021 including The International Competition (Best Film and Special Jury Award), The UK Competition (Best Film and Special Jury Award), The Tim Hetherington Award, The Youth Jury Award, First Feature, Short Film Award and the Audience Award.
International Competition
Best Film in International Competition: Nũhũ Yãg Mũ Yõg Hãm: This Land Is Our Land! / Nũhũ Yãg Mũ Yõg Hãm: Essa Terra É Nossa!, dir. Isael Maxakali, Sueli Maxakali, Carolina Canguçu and Roberto Romero, Brazil.
The jury said: 
We are very happy to announce this prize to the indigenous nations of all the world. We are very moved and in this precise moment, this film is a very important work.
International Competition Special Jury Award: Equatorial Constellations, dir. Silas Tiny, Portugal, São Tomé and Príncipe.
The jury wrote:
Equatorial Constellation offers an illuminating piece of filmmaking as it respectfully unpacks and explores the San Tomean Biafran civilian airlift via haunting images and testimonies from those directly involved. This incredibly important episode of African-based self-help offers a corrective to the dominant histories of the time while also creating space for inner reflection for the audience as we witness the lasting impact on those involved over 50 years on
Special Mentions: Summer / ЛЕТО, dir. Vadim Kostrov and Double Layered Town / Making a Song to Replace Our Positions / Niju no machi / Kotaichi no uta o amu, dir. Komori Haruka + Seo Natsumi, Japan.
Jurors: 
Karen Alexander, independent film and moving image curator and researcher
Inti Briones, Peruvian cinematographer and producer 
Sergio Fant, Germany-based Italian film programmer
Paula Gaitán, Colombian-Brazilian filmmaker 
Hiroko Tasaka, the curator of the Tokyo Photographic Art Museum and Artistic Director of the Yebisu International Festival for Art and Alternative Visions 2022.
Best Film in UK Competition: Ali and His Miracle Sheep, dir. Maythem Ridha, UK.
The jury wrote: 
The jury was bewitched and moved in equal measure by Maythem Ridha's intensely cinematic and lyrical film, which has the quality of an intimate epic in spite of its short length. Strikingly confident in both its embrace of formal hybridity and tonal ambiguity, the film shifts delicately from moment to moment in a flow of imagery that is at once beautiful, absurd and utterly heartbreaking. Ali and His Miracle Sheep made us consider the very meaning of "British cinema", when the fates and lived realities of individual nations are so inextricably bound up with the actions of others.
UK Competition Special Jury Award: Portrait of Kaye, dir. Ben Reed, UK.
The jury wrote:
We were all extremely touched by this bold, rich and poetic miniature portrait of a compelling character who is bigger than life, but contained within one cramped house. A study of isolation that's eerily resonant in the pandemic era, this empathetic and formally inventive film—at once uproariously funny and deeply melancholic—quietly challenges myriad stereotypes around aging, sexuality and nostalgia, and casts fresh light on an overlooked corner of white working class English life that is fast disappearing from view.
Special Mention: The Battle of Denham Ford, dir. Bradley & Bradley, UK.
The jury wrote: 
We found The Battle of Denham Ford to be a raw, immediate portrait of direct action that gathered considerable emotional force as it unfolded, and left our hearts thumping in our chests. We were impressed by the film's unorthodox, crowd-sourced form and assemblage, and its nerveless depiction (and indictment) of the insidious collusion between corporate interests and law enforcement. We were also heartened by its rejection of auteurist principles in favor of strength in collective anonymity. Thank you to all the Bradleys for your courage and artistry.
Jurors:
Ashley Clark, Curatorial Director at the Criterion Collection
Wood Lin, a film critic and a festival organiser specialising in documentary
Keiko Sei, writer, curator and media activist 
Leonor Teles, Portugese filmmaker
Campbell X, award-winning filmmaker 
Tim Hetherington Award (supported by Dogwoof)
Tim Hetherington Award: The silence of the Mole / El silencio del Topo, dir. Anais Taracena, Guatemala.
Special Mention: Nũhũ Yãg Mũ Yõg Hãm: This Land Is Our Land! / Nũhũ Yãg Mũ Yõg Hãm: Essa Terra É Nossa!, dir. Isael Maxakali, Sueli Maxakali, Carolina Canguçu and Roberto Romero, Brazil.
The jury said: 
Both these films, we felt really expanded our sense of what it means to investigate and enquire, what it means to produce films under conditions of danger and urgency. what it means to inhabit the spirit of humanitarianism and also films that made us investigate what courage itself means. 
This Land Is Our Land is a film that really made us feel we were alongside the Maxakali people, that also eliminated our sense of any mediation even as it was overturning everything that we were being shown about the consensus reality that the Maxakali live under. It's an incredible film and we encourage everyone to go out and see it. - Pooja Rangan
I am very pleased with our choice, The silence of the Mole, which I think is a beautiful film that ticks all the boxes. In terms of investigation and in terms of courageous filmmaking for me I think this film is a work of art and that is very meaningful for me because I made the transition from arts to documentary filmmaking at art school. Formally what it says about silence in films and the use of silence and the space between words and sound. I urge you all to watch this film. - George Amponsah
Jurors:
George Amponsah, multiple award winning BAFTA nominated filmmaker 
Pooja Rangan, an Associate Professor of English in Film & Media Studies at Amherst College 
If god were a woman / Si dios fuera mujer, dir. Angélica Cervera, Colombia.
The jury said: 
We all seemed to connect with this film in just a different, stronger way 
It was difficult to come to the decision as we loved all of our nominated films but If god were a woman resonated the most with us because it speaks with universal themes; such as family relations and how to navigate them, difficult human emotions that everyone deals with and it is really about learning to accept each other and being non-judgemental, especially through the loving and discreet filmmakers lens. We hope everyone who watches this film will learn something and it was such a pleasure to be invited into this family and this film
Jurors:
Nafsika Hadjichristou a documentary filmmaker and photographer from Cyprus
Reba Martin, a film and marketing writer from Bristol
Gethin Morgan, a journalist currently working for The Culture Trip but looking to specialise in film
Natalie Peteranna, a Scottish Film and Media graduate
Martha Robinson, a third year Geography student at the University of Leeds
 
The jury said:
We first just want to say how amazing and accomplished these first films were, and the very rich pleasures they afforded us while watching and discussing them.
These films inspired deep and far-ranging conversations amongst the jury. Each of these films informed the other, and there was something in each that brought us to reflect around the practice and possibilities of cinema. When watching them, we looked towards films that embraced the urgency of this moment, and raised the stakes with their innovative formal approach. 
Award for Best First Feature: Fixed barricade at Hamdalaye crossing / Barrage d'arrêt fixe et fermé au niveau du carrefour Hamdalaye, dir. Thomas Bauer, France, Guinea.
The jury said:
For the best first feature, we chose a bold film that does justice to the process of men enacting their own justice. The film skillfully and delicately maintains a tension between juridical protocol and collective memory, with a rich formal language that enriches and expands that process without overdetermining its outcome.
Special Mention: Charm Circle, dir. Nira Burstein, USA.

The jury said: 
We'd like to give a special mention to a film that was simultaneously courageous, unsparing, and deeply loving. It's a film that boldly explores the nuances of family, and doesn't shy away from the difficult emotional terrain of the director's own biography, building a complex and multi-dimensional portrait using her impressive cinematic eye.
Jurors:
Theo Anthony, filmmaker
Agustina Comedi, screenwriter and filmmaker 
Alisa Lebow, documentary filmmaker, scholar, and writer
Short Film Award (supported by The Guardian)
Award for Best Short Film: Barataria, dir. Julie Nguyen Van Qui, France, Spain.
The jury said:
The award for the best short film will go to a film that quietly brings us a perfectly rendered dystopian vision. Without the need to overstate the case, it subtly tells us that the future we fear is already here. A great documentarian brings their eye to a space allowing complexity to emerge without forcing it. It's an extremely difficult balance, this director makes it seem effortless.
Special Mention: Homage to the Work of Philip Henry Gosse / Homenaje a la obra de Philip Henry Gosse, dir. Pablo Martin Weber, Argentina.
The jury said: 
The jury wanted to give a special mention to a brilliantly realised speculative essay film that makes tensile connections with the broadest of ideas, just barely holding them together in one place as they threaten to burst into a thousand pieces. Homage to the Work of Philip Henry Gosse by Pablo Weber, is a gem of a film that matches the idiosyncrasies of its namesake with similar passion and implausibility.
Jurors:
Theo Anthony, filmmaker
Agustina Comedi, screenwriter and filmmaker 
Alisa Lebow, documentary filmmaker, scholar, and writer
Audience Award (supported by PBS America)